"The shoot involved boxing, people in onesies, and the CEO being covered in confetti, what could possibly go wrong?"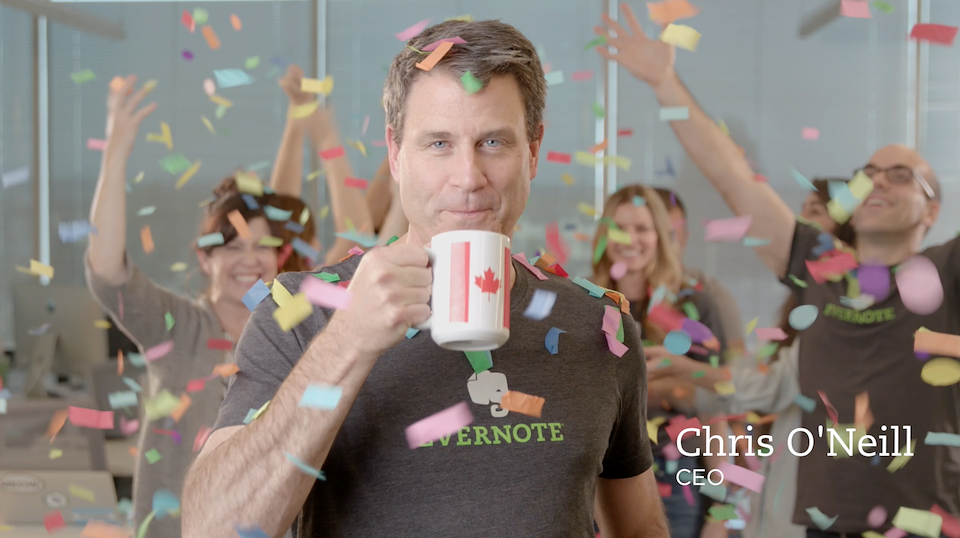 For weeks I brainstormed ideas with the creative team. How do we compete with the likes of Google and Facebook? We don't have their perks, we don't have the same level of name recognition. If an engineer gets an offer from Google and Evernote why would they choose Evernote?
We believed our culture was strong and our size would actually be more attractive to people who didn't want to be a small fish in a big pond, we just had to sell it. The culture would be at the forefront.
Our plan was to open the piece with a serious heart felt tone about our mission and quickly transition to humor and culture. I really wanted to do an off the wall montage about office perks inspired by Edgar Wright, and to top it all off we were going to end with raining confetti in the office while the CEO delivered the closing line "I love this place". I was worried I might get fired if it all went south, but I was already in too deep.