The Ever Better Challenge Campaign
Campaign Credits
Joshua Kidwell- Art Direction, Camera, Lighting, Set Design, Editor, Animator, Sound Designer
Jonathan Woytek – Executive Creative Director / Director
Forrest Bryant- Director, Content & Editorial + Co-Writer & On-Screen Talent
Anthony Bartlett- Senior Copywriter
DJ Murphy- Senior Designer / Art Direction
Brian Daignault – Templates, Senior Copywriter
Nathan Au- Designer / Storyboard Artist / Fake UI Designer/ Production Assistance
Melissa Santiago- Senior Social Strategist (social media post guru)
Stacy Leigh Bailey- Video Producer
When it came time for Evernote's new years campaign, our Creative Director wanted something different, something special. The creative studio team locked ourselves in a room for a couple days.
Much of that time I was standing, marker in hand, at the white board – helping to facilitate brainstorming sessions with my peers. Being the video guy, I nudged us toward an idea that we internally dubbed PFAs or Public Focus Announcements – a sort of funny Masterclass promo about productivity for your new year.
Once the general concept was approved, I worked with the copy writers and designers to script and storyboard 2 episodes.
Using Forrest as onscreen talent, seemed like a natural fit. He was already the voice of our podcast, and it felt honest to have a real member of the team be our voice instead of an actor.
I love the Director Edgar Wrights and his fast cuts editing style. I try to use it whenever I need to get an idea across quickly and get a laugh out of the audience. I though it would be perfect to show Forrests many ambitions. This was reflected in the storyboards from the beginning.
Public Focus Announcement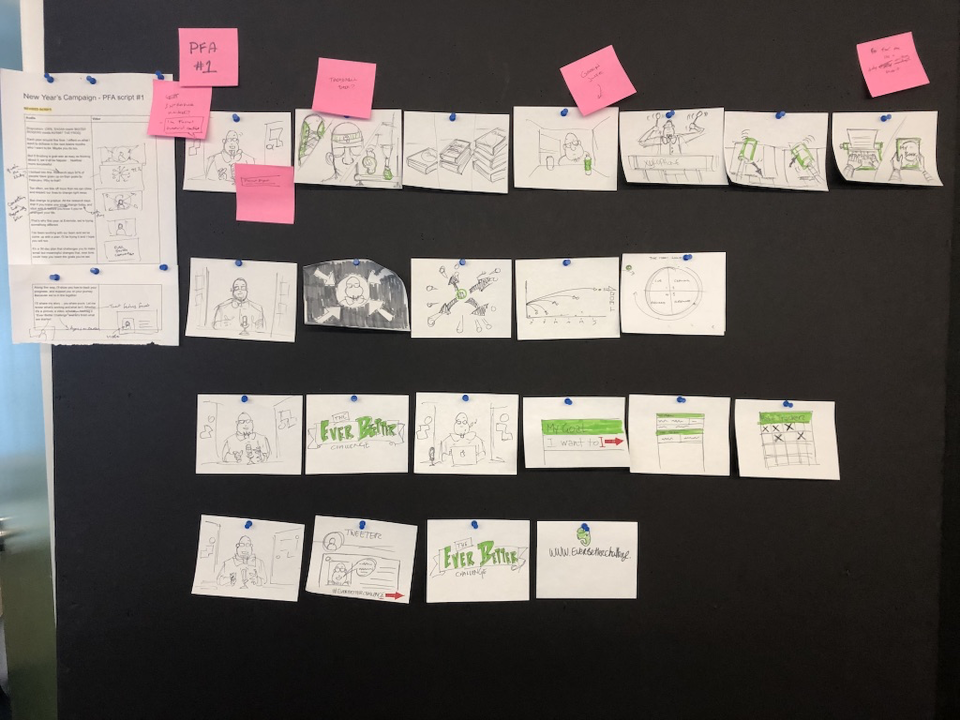 Storyboards for Video 1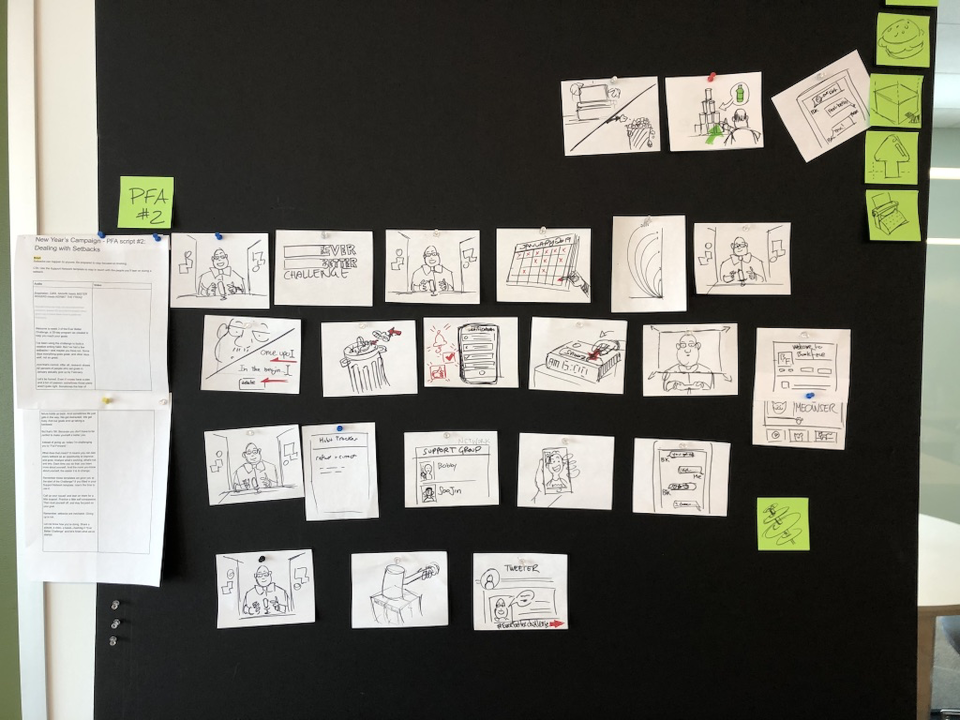 Storyboards for Video 2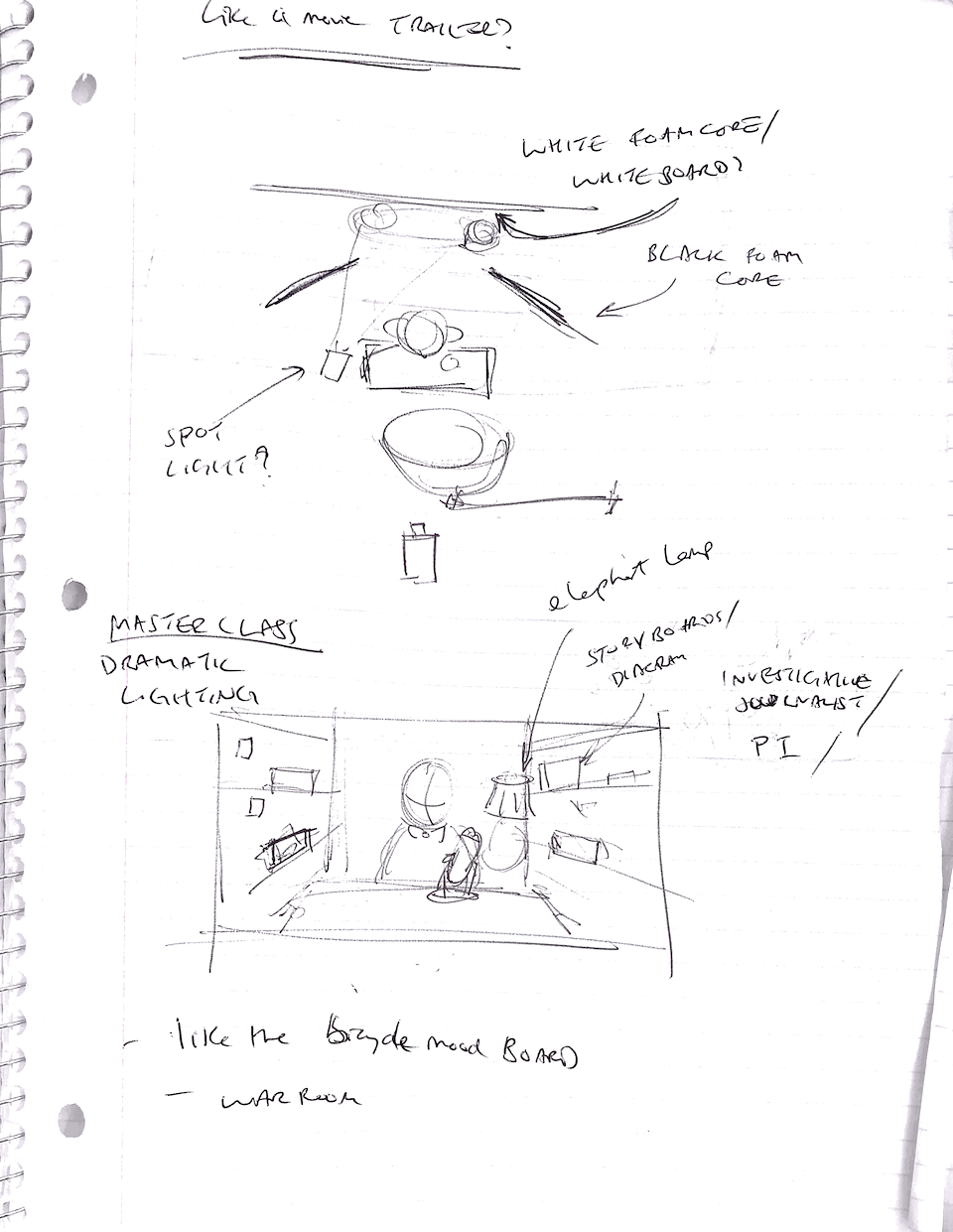 Lighting Diagram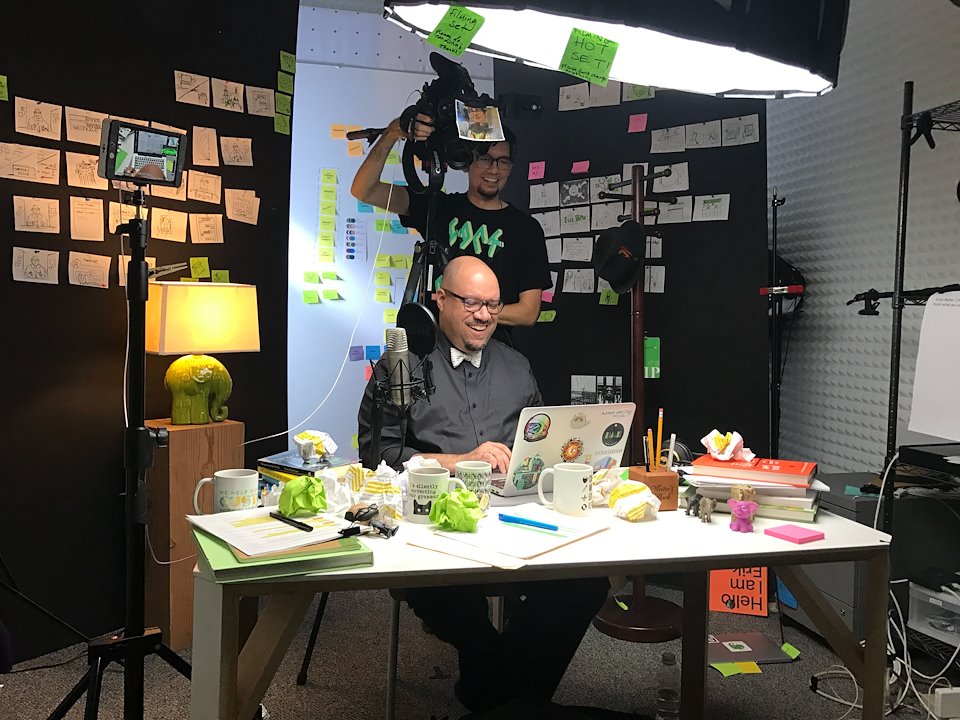 Animatic used for approval